The New Year all the year
MOTOR is not only an engine of a car or a boat, it also abbreviates Methods of Optimization Theory and Operation Research, the oldest Russian conference in optimization. It has started in 1969 in Irkutsk, on Baikal and since then, has changed multiple names and places.
MOTOR2021 takes place in a sanatorium with a tender name Yolotchka (which means a small pine tree), twenty-one kilometers from Irkutsk, on the bench of Elovyy zaliv (Pine tree harbor). This harbor is created by the Angara river, the only river flowing from Baikal. Here, pines and birches mix together in a forest where red and black squirrels battle for pine kernels. In the canteen, an artificial pine tree covers the six meter wall, with unplugged sets of fairy lights all over it and garlands. We are in the beginning of July, but "it's New Year all year round here", Tatiana says.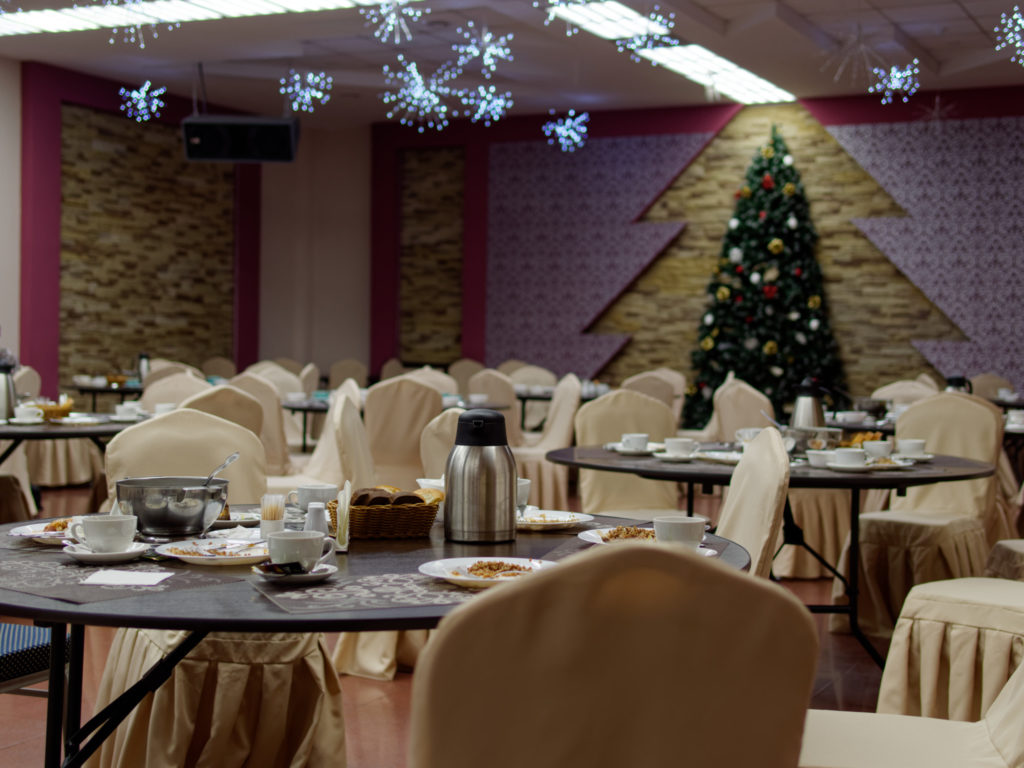 Tatiana Gruzdeva works as a researcher at the Institute for System Dynamics and Control Theory (ISDCT) in Irkutsk. She organized this conference with some of her colleagues. "Organizers are tired», she says, « we have been preparing the conference for a long time. We have three parallel sessions in hybrid mode because of the pandemic. It's technically complicated for us and also very new, but we manage!"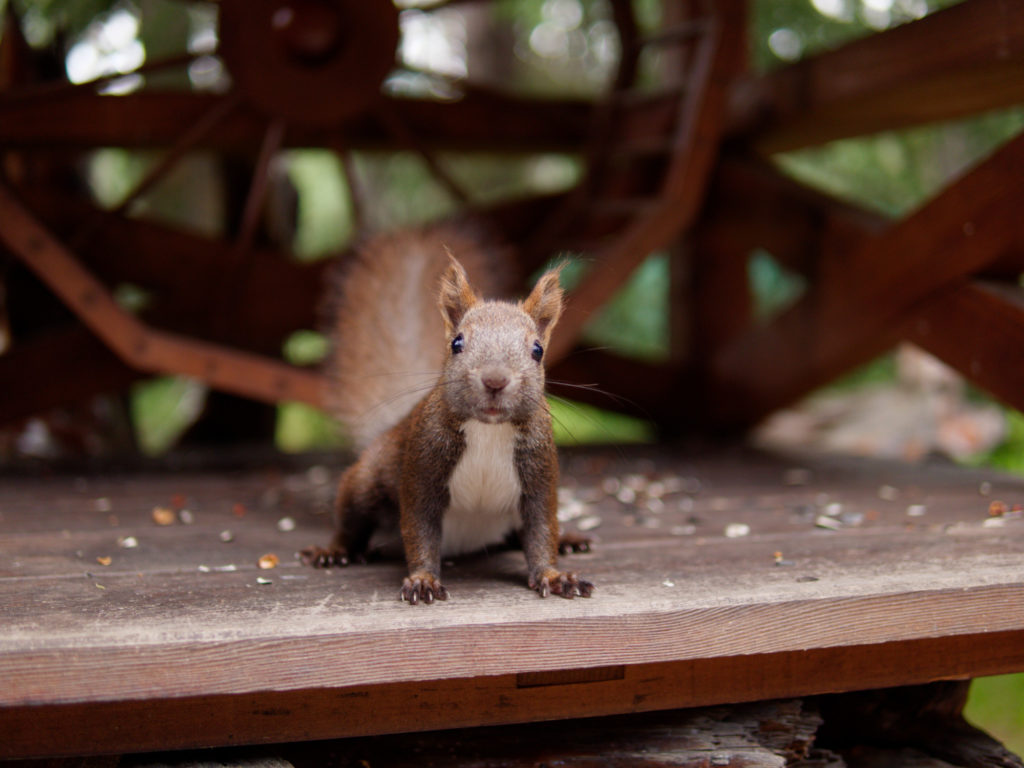 Two parallel sessions
A PhD student from Omsk, Nikolai Tyunin, presents his work on programming of a set of antennas to emit stronger radio signals in the continuous optimization session. After the talk, Prof. Aleksandr Strekalovsky asks a question to the speaker, question he starts to answer himself.
Prof. Strekalovsky is the leader of the optimization school in Irkutsk, and all members of Non-Convex Optimization group are his former students, Tatiana included. After studying in Moscow State University, he taught several years in Algeria, and speaks perfect French. Even in English, we can hear his French accent, as he says optimization with a strong accent on the last o.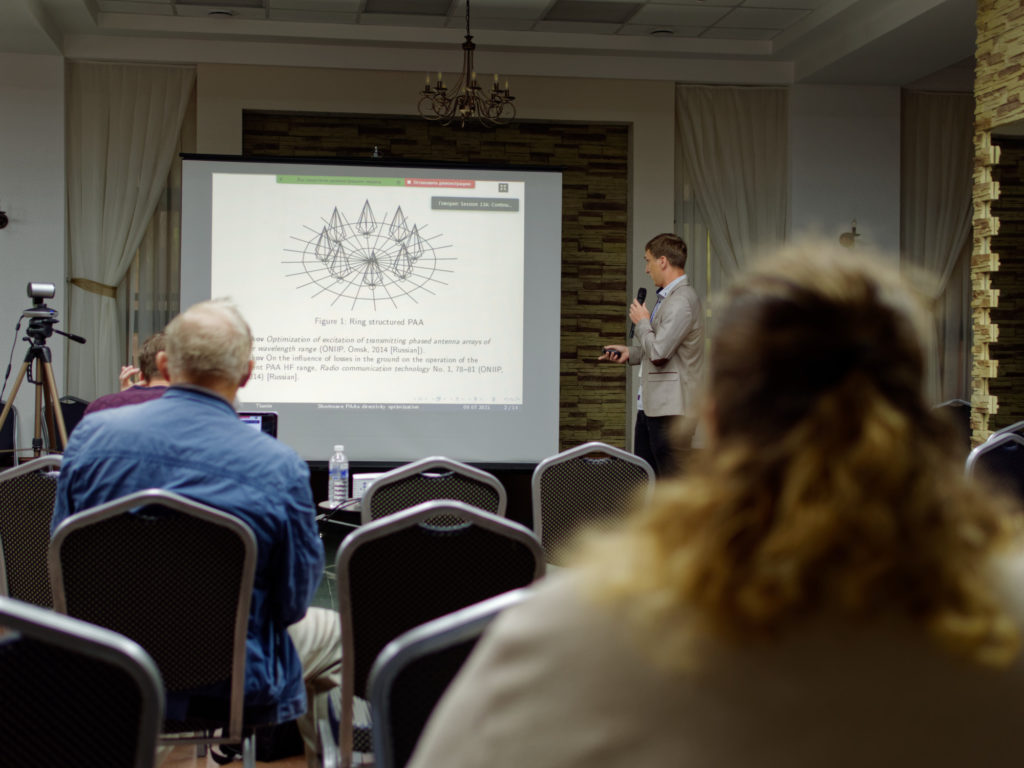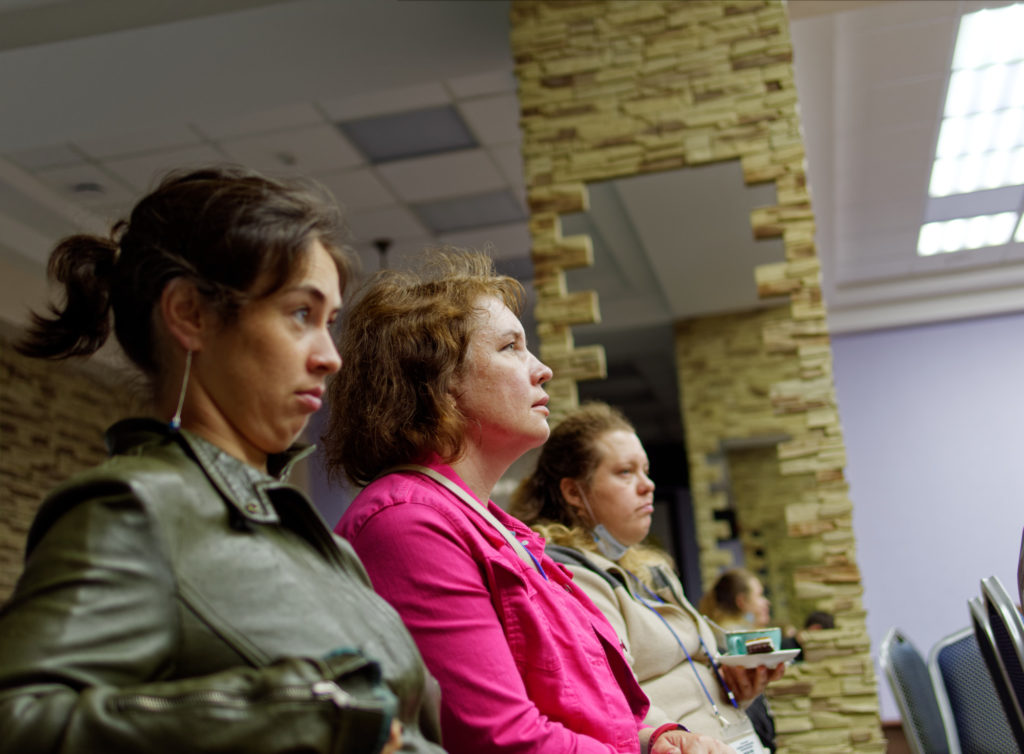 Andrei Orlov, one of the organizers and former student of Strekalovsky, joins him in the intense double questioning of the speaker, "Prof. Strekalovsky is right…" Nikolai Tyunin manages to get through, before getting a diploma certifying his participation to the conference in hands, and quickly going to sit back down on his chair in the conference room. He seems relieved.
Andrei Orlov starts his presentation. It is a challenge for him to speak in English — he only looks at his slides. "That's also a challenge for me," Tatiana comments. "I learn my presentations in English as poems, by heart." Tatiana has already done her talk on clustering and non-convex optimization the day before, prepared in collaboration with Anton Ushakov.
Tatiana also says that it is hard for their group to be published in International Journals because of the general difficulties with English.
The first parallel session finishes early and we have time to get into another session, this time on discrete optimization. We follow Tatiana through the sanatorium alleys to another building, go up the ladder to the second floor and cross the pool room in order to enter an enormous hall with warm carpets on the floors, crackled paintings on the walls, and no windows. The hall is filled with young people, and Dmitry Gribanov, a grey-haired young researcher from Nizhny Novgorod, presents a slide talk on integer programming in a fluent English. A couple in the audience is holding hands — math conferences are not only about mathematics!
"The conference seems very young since many older people were afraid to come in the pandemic context, and some didn't manage to cross borders. But they are all connected online!", Tatiana says.
Mathematics to keep in shape
Sixty participants came to the conference in person, most of them are Russian, apart from a large group from China supported by the Huawei company, a financial sponsor and partner of the conference. Everybody is carrying a conference bag with its logo, along with notepad, metallic pen and an USB-key branded for the conference — standard package for a mathematical colloquium. An original touch in the package is added by a reusable mask.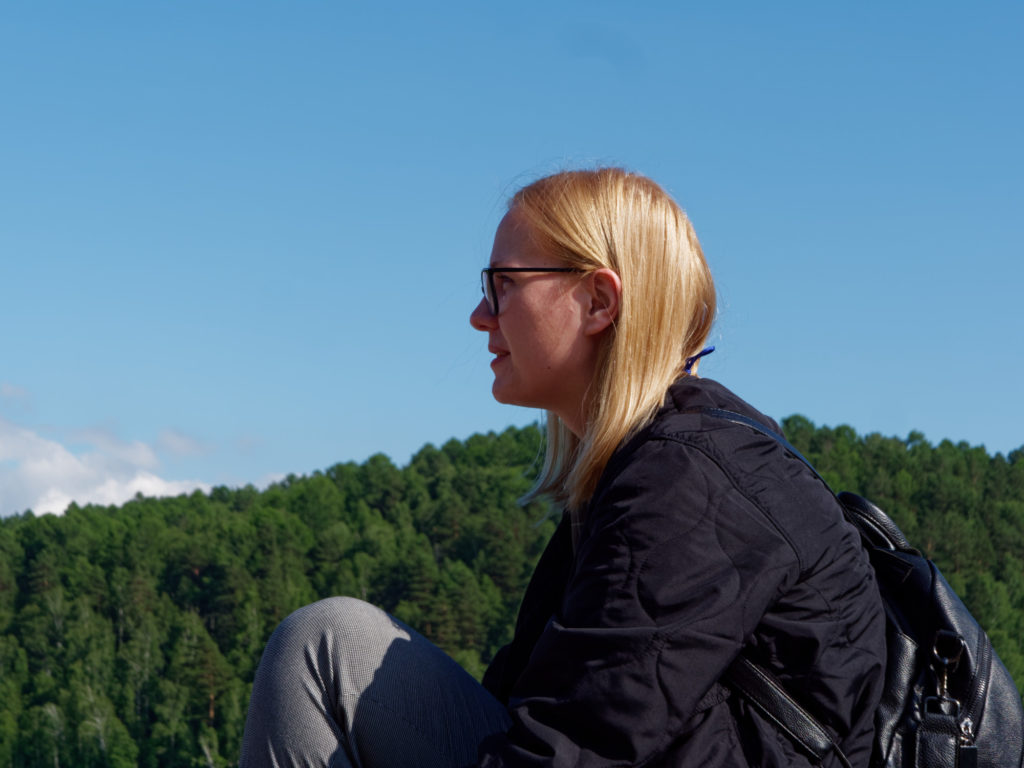 The design of the goodies was done by Maria Barkova, the only researcher in Nonconvex Optimization laboratory who didn't yet defend her PhD. In parallel to her studies in mathematics, Maria obtained a degree in design and preparing the goodies for the conference is combining both of her interests.
Design is an activity that I do for the pleasure of my soul, I always loved drawing. And mathematics? Mathematics is to keep myself in shape," Maria smiles, pointing at her head.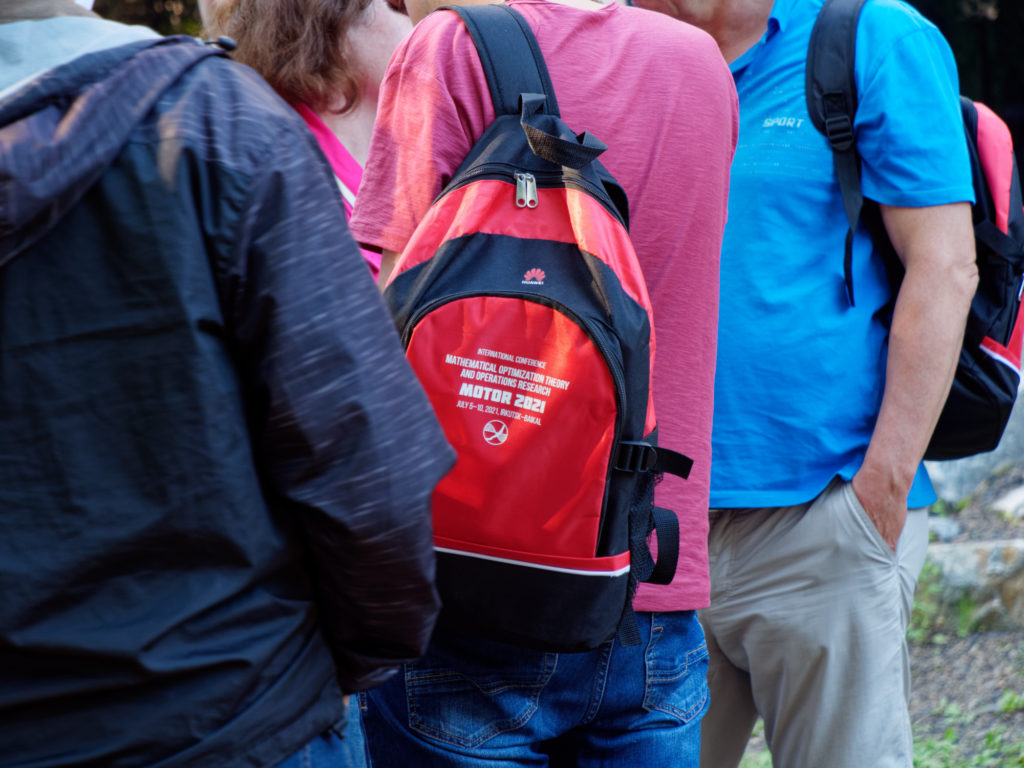 Maria hopes to defend her thesis as soon as possible — she is late with submitting her manuscript. In Russia, dissertations are defended in scientific councils. The council corresponding to Maria's area, called System analysis in physical and mathematical sciences, exists in ISDCT and Tatiana is its scientific secretary.
"Our council will be closed soon", Tatiana says, "the names of areas have been recently changed. This name changing forces the closing of eight hundred councils all over Russia. It is very sad for us, and we will ask for reopening as soon as we can. I do not know if it will be possible to reopen the council since there are less and less people in Irkutsk who want to defend their PhD, even though there are people who come to our council from other cities. Maria has to hurry in order to be able to defend here — it is always better to defend at home."
Collective spirit
Formally, Maria is working under supervision of Prof. Strekalovsky. But in practice, all the members of the laboratory group are discussing mathematics with her and teaching her. Maria says that this is what she likes about the atmosphere here, the collective spirit and the fact that anybody is available for help.
Conferences are organized collectively. PhD students are taught and fostered collectively. The articles are written and typed collectively. The help for Prof. Strekalovsky with typing in texts on the computer is provided collectively.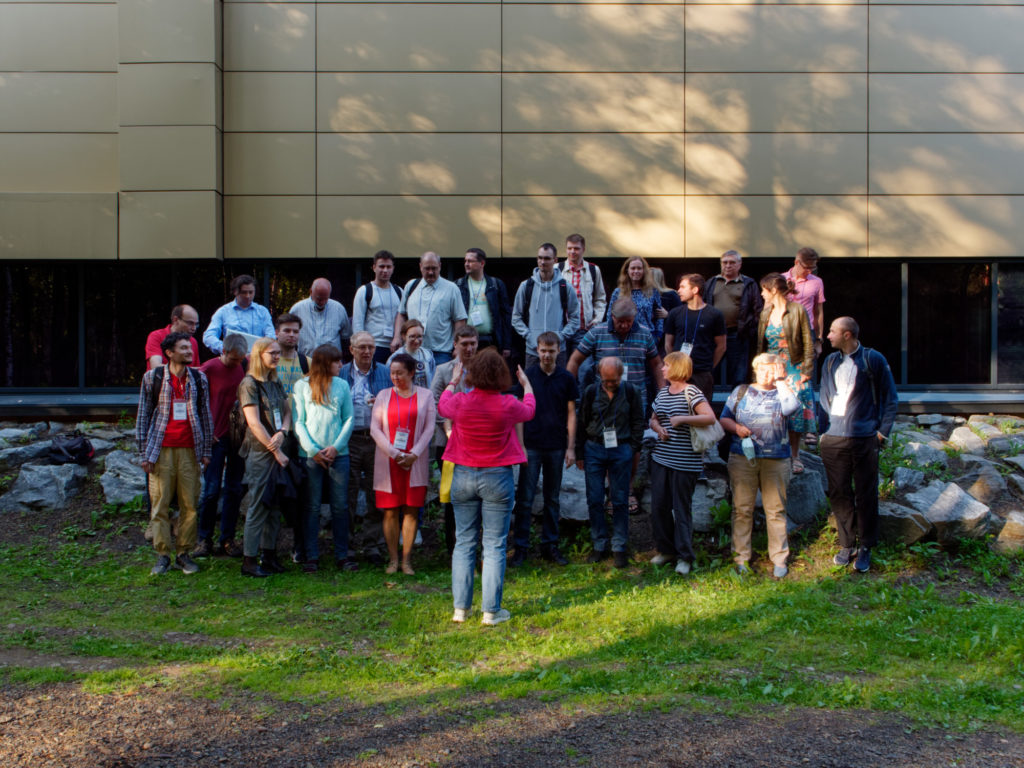 That's what Tatiana says about it.
Yes, we help him answer the mails, and we are ok with it. Prof. Strekalovsky is dedicating himself purely to science. The main tool of the research in our group is the global search method that he invented, his scientific role is very important. We, in the group, all help each other as much as we can, and everybody plays its own part. Myself, I like to make things happen, and to do what one incites me to do – solve a problem formulated by somebody else, for example. I am much more a doer than an inspirer. In the early years of my work in the laboratory, I was mostly Prof. Strekalovsky's secretary, and, gradually, I became a mathematician. My relationship to this situation changed a lot : when I was young, I wasn't sure of myself, and I was happy to do the secretary job. Today, I see it as follows: one has to help senior people!," affirms Tatiana. 
It becomes clearer why Maria couldn't defend on time, after three years of her PhD. « She is a very serious worker, » Tatiana says, « that's exactly why she didn't defend on time. She helps everybody, and there are so many other things to do for her in the group, apart from writing her dissertation. Although, I have no doubt that she will defend. »
Concerning the question of having her own students, Tatiana's first reaction is to say that she is not sure that she has ideas for problems to give to a student in her research. Then, she says, "on the other hand, if the student comes… I am sure, the problem will find itself!"