In today's Russia, mathematical camps have grown into a system — several centers propose regular mathematical schools for children of all ages (as, for example, the Sirius Mathematical Center in Sochi), and numerous Russian cities have active teams constantly putting in place math camps and participating in national or even international initiatives (for example, the famous Tournament of towns conferences). How did it all start?…
Lyudmila Lazareva is today one of the most active organizers of mathematical camps in Kazan which is, as she told us, one of the cradles of the Olympiad movement.
« Mathematical camps in Kazan started under the aegis of Kazan University and initiative of professors working there. Mathematical circles and Olympiads started in Russia even before the Patriotic War. And then, in the sixties, there was a burst of work with children, ottepel… [The Khrushchev Thaw is a period from mid-50s to mid-60s in the Soviet Union, following the death of Stalin, when repression and censorship were relaxed] », Lyudmila tells us.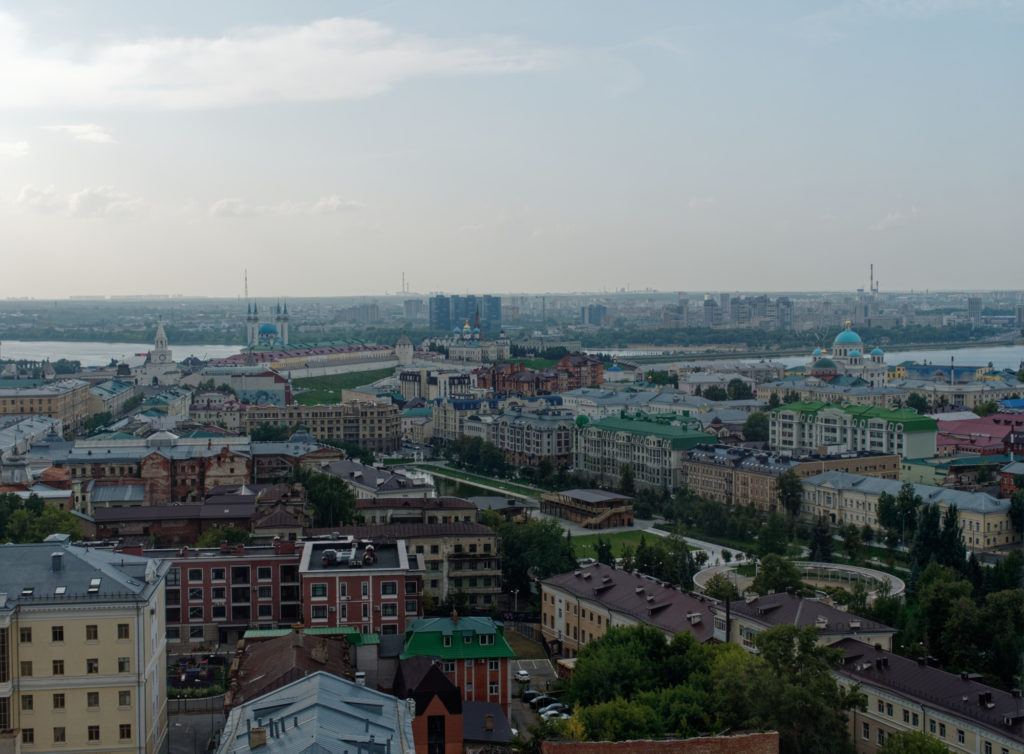 The first mathematical camp in Kazan called Kvant has started in 1972. Lyudmila went to the Kvant math camp herself when she was at school — it made such a strong impression on her that today her whole life is dedicated to teaching mathematics in math camps and math circles. « The most important in a mathematical camp is a possibility to exchange with other students who also are interested in mathematics. But there is also all the rest: being together, singing songs, friendships, and then even first love — I met my husband in Kvant, and we are still together! », she says.
Valentina Alekseevna Sochneva, a mathematician at Kazan University, started the Kvant camp. The lives of two women are connected — Valentina taught Lyudmila mathematics at school, Lyudmila went to Kvant camp as a student, and then, little by little, as a professor and chief of mathematical section of the camp. Since fifteen years, Lyudmila organizes her own math camps near Kazan since the students of her math center stopped fitting in the Kvant camp. « I remember, in 2007 Valentina Alekseevna said to me that she can't give me six places for six-graders in the camp, only five! And I count my students in the math circle — there were already forty at the moment! », she laughs.
This year Kvant celebrates its 50 years, and Valentina Alekseevna — her 85 years. She dedicated all of her life to Kvant. This year Kvant happens again, and she is going there! You can try to meet her in Kazan but know that it is not so simple — she may be in the woods! Do you know what did her girlfriends offer her for her 80 years jubilee? A new kayak! Lyudmila laughs. Valentina Alekseevna is a very active woman, with shining eyes. No surprise that it was her who launched forward the Olympiad movement in Kazan. You really should speak to Valentina Aleskeevna, you should have chosen her as a heroine! », says Lyudmila.
How Kvant camp started…
We managed to meet Valentina Sochneva at her work place in one of the buildings of Kazan University, not far away from the Kazan Kremlin — she just came back from a hiking trip! She told us how she created the Kvant camp — the first math camp in Kazan whose mission is to help school students (from 12 to 16 years old) to feed their interest to sciences, and maybe even choose a future profession.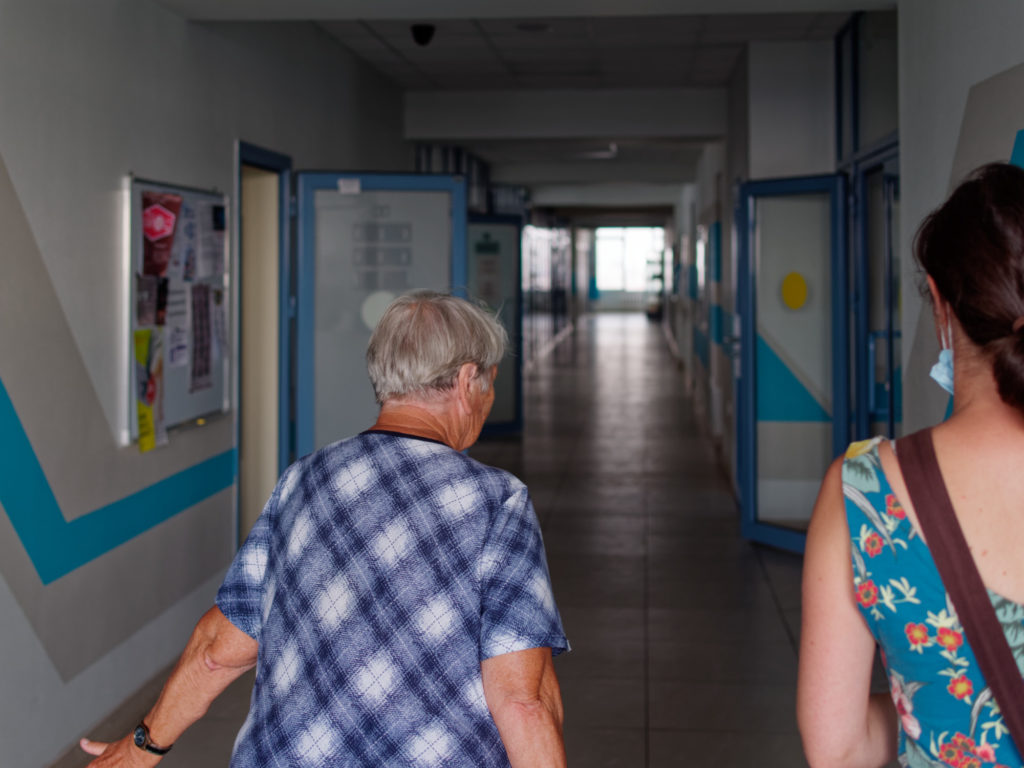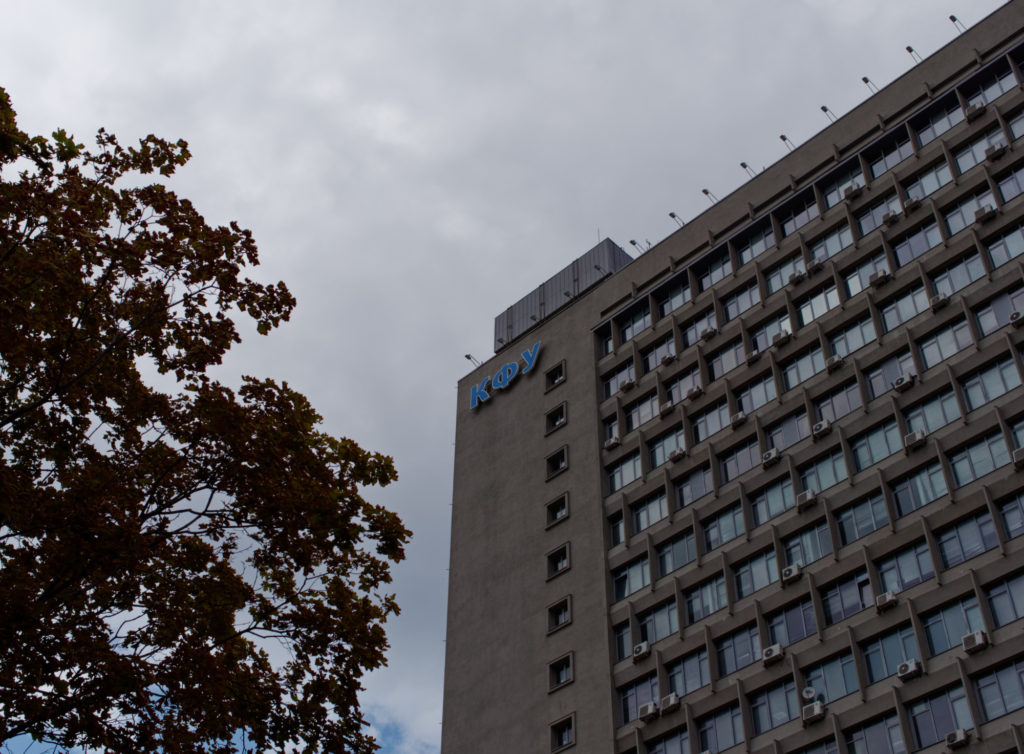 In the seventies, a mathematics and physics school by correspondence already existed at our faculty of physics: school students would receive problems by post, solve them and send them back to PhD students and young professors of the faculty to check the solutions. In 1972, I came back from a research winter school in Voronezh where we learned lots of new things about mathematics of that time from university professors from many cities — and I thought that we could organize something analogous for the students of our correspondence school. I made one call to the deputy minister of the Ministry of Education of Tatarstan republic, we gave a list of 75 students from all over the Republic and a list of three teachers — and we got the possibility to do our summer school in one of the boarding schools in Kazan. Nothing else needed to be organized! Today it is a million of papers… and in 1972 it was one phone call.

The following year we organized the school in a sport camp, on the bench of the Volga, 40 km from Kazan. We already had twice as many students since not only our correspondence students wanted to participate, but also members of city's math and physics circles, and Olympiad participants. The living conditions were spartans: we didn't have hot water, electricity nor fridges. The students themselves would chop the wood for the cantine ovens, and meat was held in the cellar full of snow which was put there in winter. We didn't have academicians nor professors of very high status in our school — just a small team of student, PhD enthusiasts, and several young professors, and of course, children who wanted to learn!

Today, people who graduated, so to say, from the first Kvant school, have now more than sixty years. Many of them became researchers, and in some stories not only them but also their children. But sixty is not so much! I am eighty now, I am not a professor but I still don't leave the faculty. In general, I have a lifestyle that doesn't really correspond to my age », Valentina smiles.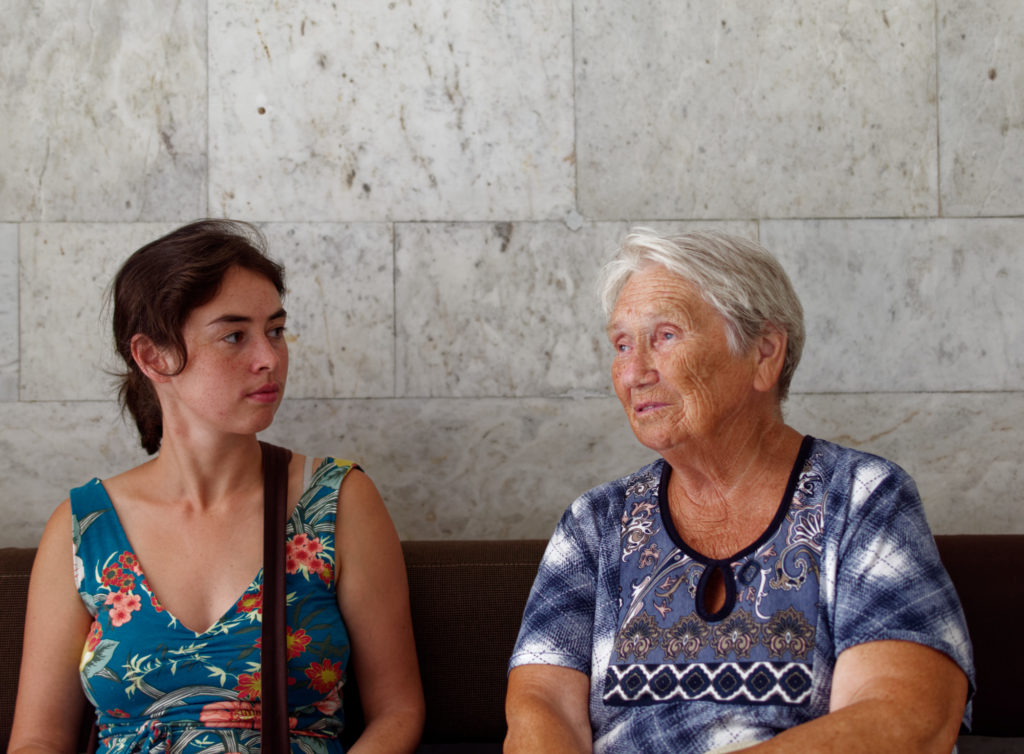 Lyudmila and Valentina
Valentina won a mathematical Olympiad in Kazan in 1953, then she continued to do a PhD in partial differential equations with her school teacher Vladimir Friedlander (who would say « I am a dinosaur! I participated in the first math Olympiad in Kazan, before the war! »). They did lots of mathematics together but worked even more on developing math clubs and olympiads in Tatarstan.
Today, Valentina has passed the direction of the Kvant camp to Natalya Kalacheva who came to Kvant in 1985 as a student. « She was only one year old in 1972 when Kvant was born! », says Valentina. Another active camp organized in Kazan is Dilemma camp, put in place by Lyudmila and her team. Valentina speaks about Lyudmila with lots of tenderness.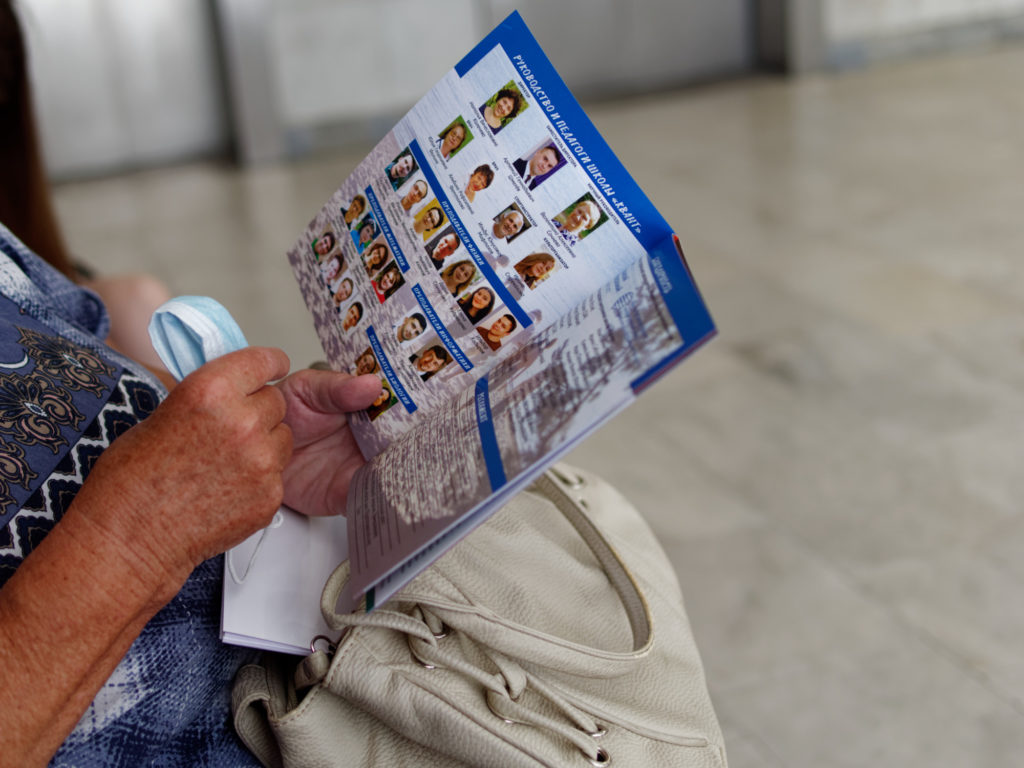 Lyudmila is my student — she studied with me during her last two school grades in the lyceum we had just created at the University. After finishing school, she left Kazan to go study at the Moscow State University. After some time, I see her sitting on the window sill, here, at the faculty in Kazan!

— Lyudmila, why are you here?

— In Moscow, they teach us things I alredy know. Moreover, our lector left abroad and it's his PhD student who gives us lectures. I'm more interested in what's happening here!

— You should stop doing nothing, and start working!

She went to pass winter exams back to Moscow, and then said that she wants to leave (with all perfect notes, they looked at her like if she was crazy!), and then came back to the faculty in Kazan — I arranged for her to come study here, it was exceptional. The first session here, she got four at mathematical analysis. I remember how she was pissed off! Finally, she finished the faculty very well, and she was recommended to do a PhD… Now she has her own school and her own team. She has grown up in Kvant first, she was first a teacher and then created a team for herself there. Today she is a director of her math center herself.

Lyudmila is one of my best students, and my most beloved student. I always loved Lyudmila indeed. I had a very warm relationship to her, and she had the same to me. I loved thinking of olympiad problems, she loved it too… Today, I should rather learn from her — it is her main job now, Olympiads. She has her own team and her methods. Tatarstan is now, as a rule, in the first three prizes in All-Russian Olympiad, and this is her work, because it's herself and her students who teach students today.

Here is a small example that doesn't relate to mathematics but shows her relationship to me and my relationship to her. She married one of my students… and at some moment I knew that she was in an interesting situation… and that she had to give birth soon. So I walk along the street, and my phone rings.

— Valentina Alekseevna, I have a son!

— Congratulations! When?

— Three hours ago.

— Are you crazy? Calling in three hours. Whom did you call?

— I called my Mom, my husband and you.

Lyudmila is already an adult woman, she constructed herself. But the fact that I entered in the first three… I walked and thought: wow, can it be?…
A constantly smiling and eternally active, Soviet-born Komsomol activist Valentina Sochneva, tells us the story with tears in her eyes.
---